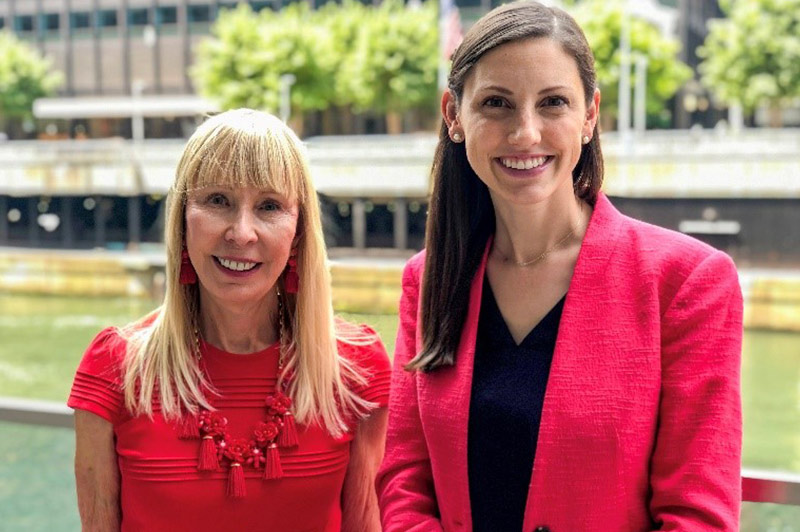 Kassie Davis welcomes Eva Giglio as CME Group Foundation Executive Director
As I enter my retirement, I am excited to welcome the new Executive Director of the CME Group Foundation, Eva Giglio, whose appointment we announced earlier this month.
Eva brings over a decade of experience working in education and enhancing the lives of Chicago's youth, most recently serving as the Deputy Chief of Staff to the CEO of Chicago Public Schools (CPS), where she led the district's strategic vision and improvement planning with a focus on creating more equitable outcomes for students.
Eva started her career as a middle and high school Spanish teacher at Kenwood Academy in Chicago. In addition to her passion for education, Eva is also a champion of equity in access to resources for families with children in Chicago – she serves as a Board Member for Share Our Spare, which helps provide diapers and essentials to families in need.
I'm thrilled for CME Group Foundation and for students and educators across Chicago and Illinois. Eva brings an incredible background to the Foundation and I am confident that she will continue to fulfill our mission by empowering future generations through education.
As I reflect on my time with the Foundation, I realize what a privilege it has been to have served in this role. I have learned something new every day from my grantee network and foundation colleagues. I appreciate all of your collaboration and friendship over the years and for making my time here so special.
Please join me in a warm welcome for Eva and thank you for your continued support.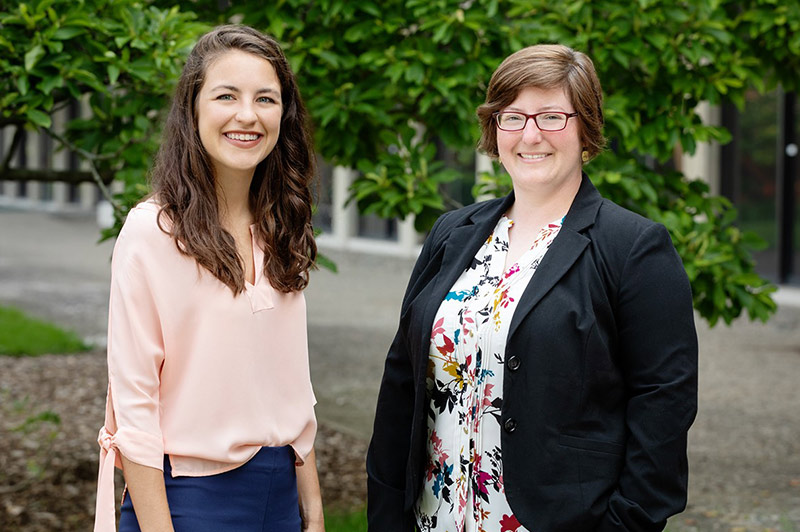 New education report spotlights digital divide in computer science learning
The CME Group Foundation has awarded nearly $3 million in grants to further support kindergarten readiness and K-12 programming across Chicago and Illinois. These grants include $1,275,000 in support of kindergarten readiness programs, which will help to better equip children for later academic achievement, and $700,000 in grants to support K-12 programming with a strong focus on computer science, financial education, and personalized learning through technology.
A new report released by the University of Illinois Urbana-Champaign and sponsored by the CME Group Foundation has brought attention to the disparities between urban and rural students in access to adequate computer science learning. Based on surveys of 463 educators in K-12 schools throughout the entire state of Illinois, the report found that many schools outside of Chicago were not offering computing courses or were only offering introductory or beginner level courses that wouldn't help students develop advanced skills. The report also found that training opportunities were scarce for students in rural districts, either due to cost or lack of access, with most training being offered only in Chicago.
It is critical that current K-12 students have access to high-quality computer science courses throughout their educational careers to ensure that they are able to succeed and excel in our modern workforce. Access to computer science and computational thinking courses is not only a matter of workforce development, but also of equity. Early access to these courses significantly increases the likelihood that women and students of color will major in computer science in college, providing them with a pipeline to high-wage jobs.
Raya Hegeman-Davis
The report also called upon computer science education groups, postsecondary institutions, and the Illinois State Board of Education to advocate that K-12 schools require computer science courses rather than offer them as electives.
CME Group Foundation awards more than $650,000 in grants to further support education and community organizations in Chicago and Illinois
CME Group Foundation has awarded more than $650,000 in statewide grants that will ensure continued access to robust educational resources and that learning initiatives for students at every level remain impactful despite historic challenges and uncertainty.
For over a decade, the CME Group Foundation has served as an advocate for computer science and math education initiatives, funding transformative projects that develop students from cradle to career. As the pandemic continues to affect lives, it is critical that quality teaching and learning resources remain available to students – particularly those from the most vulnerable populations.
New 2021 CME Group Foundation grantees include:
College and Career Success – Student Services
Center for IT Acceleration
Intrinsic Schools
National Louis University
College and Career Success – Research and Policy
SIU Foundation, fiscal agent for Illinois Board of Higher Education
Early Childhood Education – Kindergarten Readiness
ReadyNation/Council for a Strong America
University of Illinois
Education K-12 – Computer Science
100kin10
DePaul University
Teachers Supporting Teachers
More information about CME Group Foundation grants is available here.