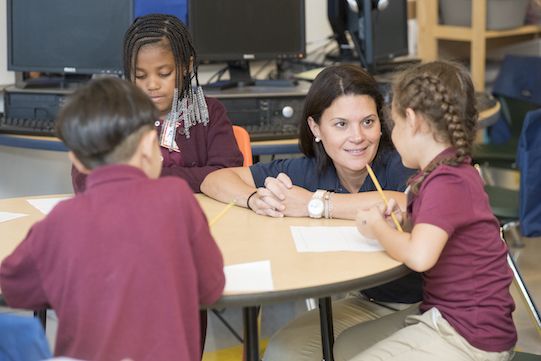 Our Mission
CME Group Foundation works to advance the economy by supporting education from cradle to career, primarily in the Chicago region. The Foundation partners with universities, school districts, charter networks and nonprofit organizations that work to:
Ensure at-risk young children are prepared for kindergarten
Provide effective K-12 education that prepares disadvantaged students for success in college and careers
Prepare university students for careers in financial services and risk management
Conduct academic research in areas that advance derivatives knowledge and best practices
About CME Trust
CME Trust was established by the Chicago Mercantile Exchange (CME) in 1969, under the direction of then-chairman, Leo Melamed, to provide financial protection to customers in the event a CME member firm became insolvent or unable to meet its obligations to its customers. CME Trust received approval to distribute its net income to public charities in 2005.