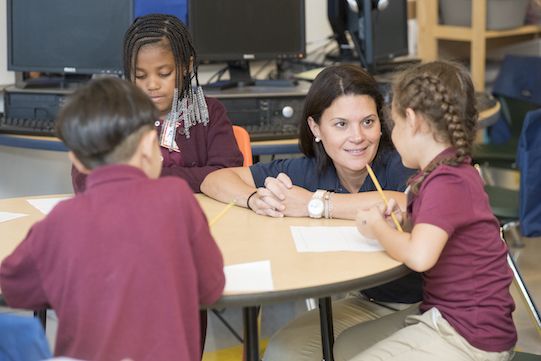 Our Mission
CME Group Foundation strives to empower future generations through education, equipping today's students to meet tomorrow's challenges. They will shape the future of the world's most important industries – including our own – so we give them the tools they need to achieve their full potential, including:
Ensuring disadvantaged young children are kindergarten ready as measured by the KIDS assessment;
Providing low-income K-12 students with computer science and financial education;
Using technology to personalize learning and improve outcomes for disadvantaged students; and
Helping low income students succeed in college and career.
About CME Trust
CME Trust was established by the Chicago Mercantile Exchange (CME) in 1969, under the direction of then-chairman, Leo Melamed, to provide financial protection to customers in the event a CME member firm became insolvent or unable to meet its obligations to its customers. CME Trust received approval to distribute its net income to public charities in 2005.