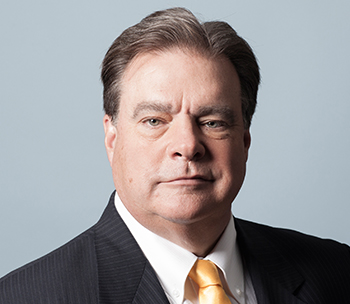 Charles P. Carey
Chairman
Mr. Carey serves as Chairman of the CME Group Foundation. He served as CME Group Vice Chairman in connection with the company's merger with CBOT Holdings from 2007 until 2010. Prior to the merger, Mr. Carey served as Chairman of CBOT since 2003, as Vice Chairman from 2000 to 2002, as First Vice Chairman during 1993 and 1994 and as a board member of CBOT from 1997 to 1999 and from 1990 to 1992. Mr. Carey is a principal in the firms of Henning & Carey Trading Co. and Henning-Carey Proprietary Trading LLC. He has been a member of CBOT since 1978 and was a member of the MidAmerica Commodity Exchange from 1976 to 1978. Mr. Carey previously served on the board of CBOT Holdings, Inc. until the merger in 2007.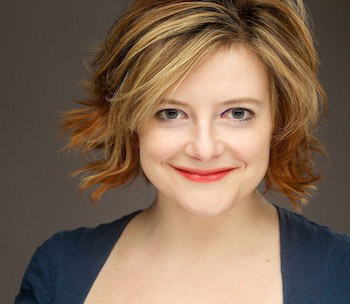 Lauren Whalen
Foundation Administrator
Lauren Whalen joined the Foundation in 2016 to provide administrative and grants management support. She has previously worked in development and communications for the University of Chicago, Pediatric AIDS Chicago Prevention Initiative (PACPI) and Facets Multi-Media. Lauren holds degrees from Loyola University Chicago and Northern Illinois University College of Law.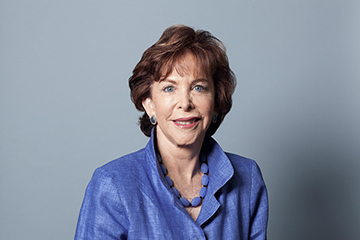 Terry Savage
Vice Chairman
Ms. Savage serves as Vice Chairman of CME Group Foundation. She has also served as a member of CME Group's Board of Directors since 2003. Ms. Savage is a nationally-syndicated financial columnist and author and President of Terry Savage Productions, Ltd., which provides speeches, columns and videos on personal finance for corporate and association meetings, publications and national television programs and networks. She is a Registered Investment Advisor and Commodity Trading Advisor. She was a member of CME from 1975 to 1980.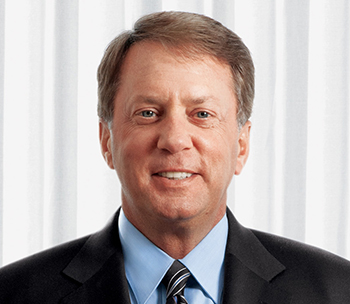 Terrence A. Duffy
Vice Chairman
Vice Chairman Terrence A. Duffy serves as Vice Chairman of the CME Group Foundation He also serves as CME Group Chairman and CEO. Previously, he served as Executive Chairman and President since 2012 and as Executive Chairman since 2006, when he became an officer of the Company. He served as Chairman of the board since 2002 and Vice Chairman from 1998 until 2002. Mr. Duffy has been a member of CME's Board since 1995. He was President of TDA Trading, Inc. from 1981 to 2002 and has been a member of CME since 1981. Duffy was appointed by President Bush and confirmed by the U.S. Senate in 2003 as a member of the Federal Retirement Thrift Investment Board (FRTIB), a position he held until 2013. The FRTIB administers the Thrift Savings Plan, a tax-deferred defined contribution (retirement savings) plan for federal employees. Mr. Duffy currently serves as Co-Chair of the Mayo Clinic Greater Chicago Leadership Council. He also is a member of the Economic Club of Chicago, the Executives' Club of Chicago and the President's Circle of the Chicago Council on Global Affairs. Since 2003, Mr. Duffy has been recognized as one of the top 100 Irish Business Leaders by Irish America Magazine. Mr. Duffy attended the University of Wisconsin-Whitewater. In 2007, he received a Doctor of Humane Letters from DePaul University.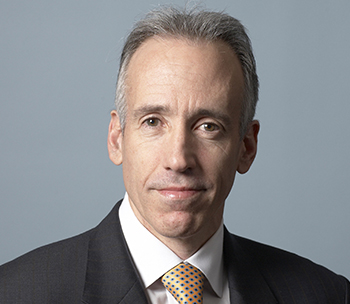 Howard J. Siegel
Secretary-Treasurer
Mr. Siegel serves as Secretary-Treasurer of the Foundation and has been a member of CME since 1977. In 1978, Mr. Siegel began his trading career at Moccatta Metals in their Class B arbitrage operations and served as an order filler until 1980. From there, he went on to fill orders and trade cattle from 1980 until 1982. At that time, Mr. Siegel became a partner and an officer in a futures commission merchant that cleared at CME until selling his ownership interest in 1990. For more than 30 years, Mr. Siegel has been an independent trader on the CME exchange. He continues to actively trade today in the agricultural product suite electronically.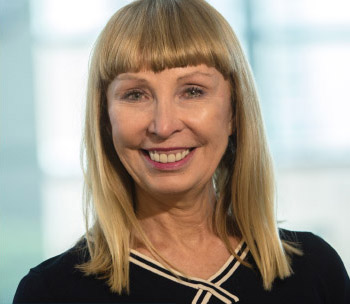 Kassie Davis
Executive Director
Kassie Davis joined CME Trust in October 2006 as its first Executive Director and became Executive Director of CME Group Foundation with its creation in 2008. She is responsible for overall operation of the Foundation and Trust, including strategy development, proposal review, grant evaluation, communications and investment management.
Davis was with The Chicago Community Trust from 2004 to 2006, where she was senior program officer for arts and culture. From 2000 to 2003, she served as project director of Giving Greater Chicago, a three-year initiative of the Donors Forum of Chicago promoting the creation of permanent philanthropic capital. Earlier, Davis was executive director of the Illinois Arts Council, the state agency responsible for funding the arts. Davis, who holds a B.A. degree from Stephens College and a M.B.A. degree from Loyola University Chicago, entered the world of Chicago philanthropy in 1990 when she started the corporate contributions program at Marshall Field's.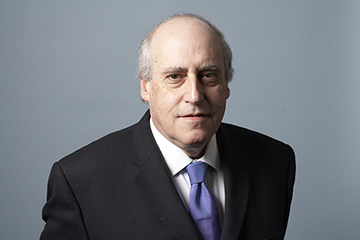 Daniel R. Glickman
Vice Chairman
Mr. Glickman serves as Vice Chairman of CME Group Foundation. He has also served as a member of CME Group's Board of Directors since 2001, including serving as Lead Director from August 2014 through August 2017. Mr. Glickman currently serves as Executive Director of the Aspen Institute's Congressional Program and as Vice President of the Aspen Institute. He also has served as a Senior Fellow for the Bipartisan Policy Center since 2010.
From 2004 to 2010, Mr. Glickman served as Chairman and CEO of the Motion Picture Association of America, Inc. and previously served as Director of the Institute of Politics at Harvard University's John F. Kennedy School of Government from 2002 to 2004. From 2001 to 2004, he served as Senior Advisor in the law firm of Akin, Gump, Strauss, Hauer & Feld. He served as U.S. Secretary of Agriculture from 1995 through 2001 and as a member of the U.S. Congress, representing a district in Kansas, from 1977 through 1995. Mr. Glickman serves as chair of the International Advisory Board of APCO Worldwide, a global public relations firm, and as co-chair of the global agriculture and development initiative of the Chicago Council on Global Affairs. He also serves on a number of non-profit advisory boards with a focus on agriculture and food supply.