CME Group Foundation Reduces Computer Science Deserts
Chicago Public Schools (CPS) kicked off the new school year with more funds for in-school and after-school computer science programs. CME Group Foundation awarded nearly $1 million in grants to CPS and local nonprofits for computer science programs with the goal of reducing "computer science deserts" in Chicago.
What New Research Can Teach Schools Looking to Put Personalized Learning into Practice
Amy Huang, Senior Director of Programs at LEAP Innovations in Chicago, discusses a study from the Wisconsin Evaluation Cooperative, located in the Wisconsin Center for Education Research at UW-Madison's School of Education. The study of personalized learning in Chicago unpacks how schools can successfully implement personalized learning, highlighting four common practices.
College to Career Success
In addition to the new CME Group Foundation Scholars program, the Foundation provides operating support grants to a number of nonprofit organizations that work with Chicago's low-income and minority students. These organizations ensure post-secondary degree or certification attainment and a transition to a strong first job in the field in which they majored. The Foundation also supports research and policy organizations serving that goal. These select organizations have a track record of success in providing research that is needed and utilized by the field and/or successful policy work that has advanced priorities of the post-secondary and career success fields.
Congratulations to our 2019 grantees!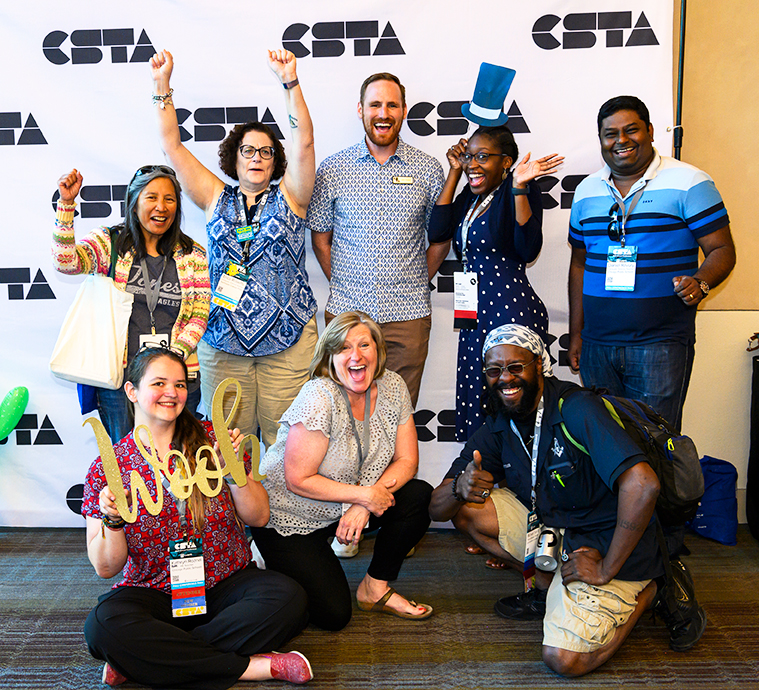 CME Group Foundation supported seven Chicago Public Schools teachers with a scholarship to attend the national Computer Science Teachers Association annual conference in Phoenix, Arizona.
Congratulations Melissa Cobian, Charity Freeman, Cynthia Liligan, Daniel Ravury, Erica Roberts, Kathryn Ronzai and Michael Tyler.