The Chicago Public Education Fund Partners with CPS for Innovative School Leadership Program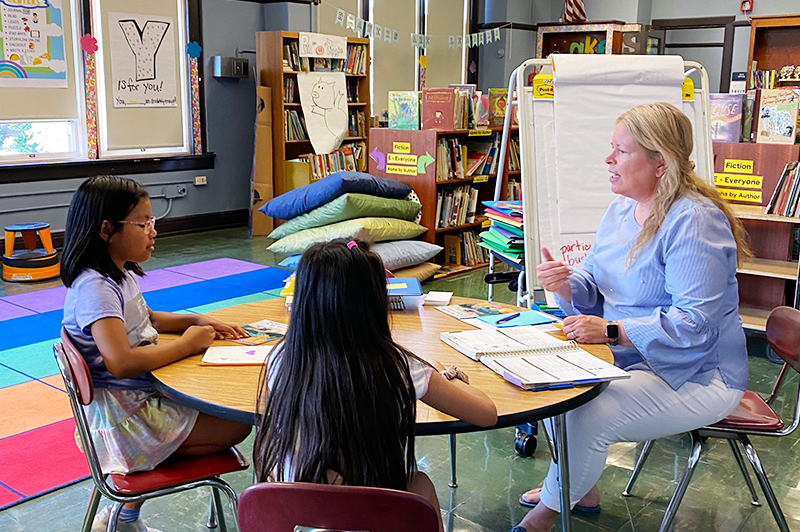 CME Group Foundation has a long-standing relationship with The Chicago Public Education Fund (The Fund), and most recently supported The Fund with a four-year, $1 million grant to advance educational excellence throughout the city, with a special focus on school leadership. This summer, The Fund partnered with CPS for the 2022 Summer Design Program (SDP), a unique opportunity for school teams to collaborate on summer enrichment programs for a priority group of students.
Building on the success of last year's SDP, The Fund, and CPS engaged 17 schools, working together with Leadership + Design — a nonprofit collaborative of educators, strategists, and experience designers — to facilitate a series of workshops, which develops a student-centered, empathy-based summer program in one of three focus areas: K-2 Early Literacy, Middle School Math, and High School Readiness for Early College Credit Courses.
Each participating school was given up to $35,000 by CPS to implement the summer program they developed. School teams engaged in additional programmatic activities to receive individualized support and to exchange feedback with peers, including pre-launch, midpoint and retrospective program check-ins, as well as pre- and post-program surveys and other evaluations. Many schools made a particular effort to engage students with chronic attendance issues, incorporating their input into the final design, with student joy and engagement as foremost goals.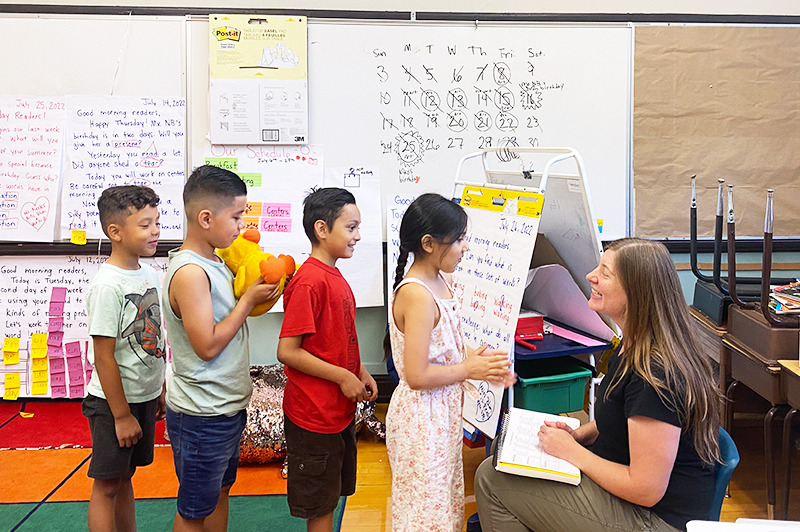 "The Summer Design Program is one of my highlights as a principal because it lets us DREAM first," says Virginia Hiltz, who has led Saucedo Elementary (pictured) since 2017. "The literacy and math summer programs our team designed brought so much joy and learning, and I imagine students will walk into their classrooms this fall more engaged, empowered, and with more confidence."
Saucedo Elementary is a district-run school in Chicago's Little Village neighborhood, which serves students in Pre-K through eighth grade. A city-wide magnet school for math, science, and technology, Saucedo provides sports and arts programs for students, along with offerings for parents and community members. Saucedo received a grant through the 2021 COVID Comeback Fund and was a finalist in The Fund's inaugural Spring Design Challenge earlier this year.
"Design has become part of the language of our school now," Principal Hiltz reflects. "Our teachers loved being part of 2022 SDP, and we used that design to think and plan more deeply about our work for the coming school year. Now everyone wants to work next summer."