Out-of-school time computer science programming
CME Group Foundation believes that all students need to have computer science education throughout their K-12 years in order to be well-prepared for future job opportunities. Our continued support of after-school computer programs this year will help Chicago and Illinois students gain hands-on experience with coding languages, computational thinking, engineering skills, video game and app development, robotics, and other computer science activities.
Here is a look at some of these innovative computer science programs:
Girls Who Code
Girls Who Code is an international non-profit organization working to close the gender gap in technology and leading the movement to inspire, educate, and equip young women with the computing skills needed to pursue 21st-century opportunities. The CME Group Foundation provided a grant to Loyola University Chicago in support of Girls Who Code programming.
"Fall 2020 saw Loyola University Chicago's first virtual Girls Who Code session with a record 80-female identifying students and 26 volunteers joining on Zoom to learn coding skills. Pictured here are the 2020/2021 cohort of undergraduate fellows as we kicked off our first Saturday class." - Dr. Elizabeth Hopwood, Acting Director, Center for Textual Studies and Digital Humanities, Loyola University Chicago


Dr. Elizabeth Hopwood and Loyola student mentors lead a virtual session of Girls Who Code for middle school girls.
We All Code
We All Code offers fast-paced and experiential classes, courses, and camps at every level to help kids get excited about coding and build the confidence they need to put their skills to use. Students learn from highly-trained instructors and benefit from the support of volunteer mentors. The CME Group Foundation awarded a grant to We All Code to support expansion of their programming on the South and West sides of Chicago.
"Through the CME Group Foundation's ongoing support, We All Code has engaged over 3,400 underserved students in Chicago alone. Our STEM programs and classes engage youth to become active participants in their own futures." ‒ Ali Karbassi, Founder and CEO, We All Code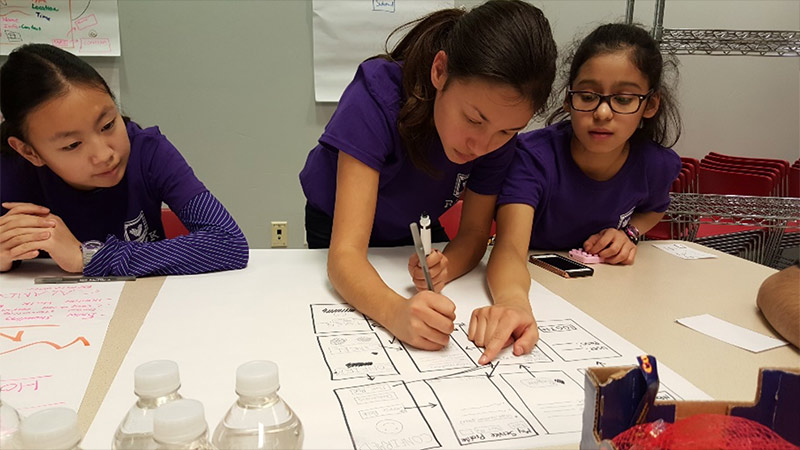 Three girls working together with two mentors at a day-long We All Code camp, building an iOS mobile app.
Chicago Pre-College Science and Engineering Program
The mission of the Chicago Pre-College Science and Engineering Program is to increase the number of African American and Latino students who ‒ though historically underrepresented – are motivated and academically prepared to pursue careers in science, technology, engineering, and mathematics (STEM). A grant from the CME Group Foundation will help support the summer STEM Enrichment Program, which makes STEM real and relative to children by relating its powers to actual work that people do daily.
"Chicago is moving toward becoming the 'Silicon Valley' of the Midwest. We thank the CME Group Foundation for supporting the Chicago Pre-College Science and Engineering Program. This support will help us prepare our Chicago youth to be able to participate in the Chicago Tech Hub." - Kenneth Hill, ChiS&E President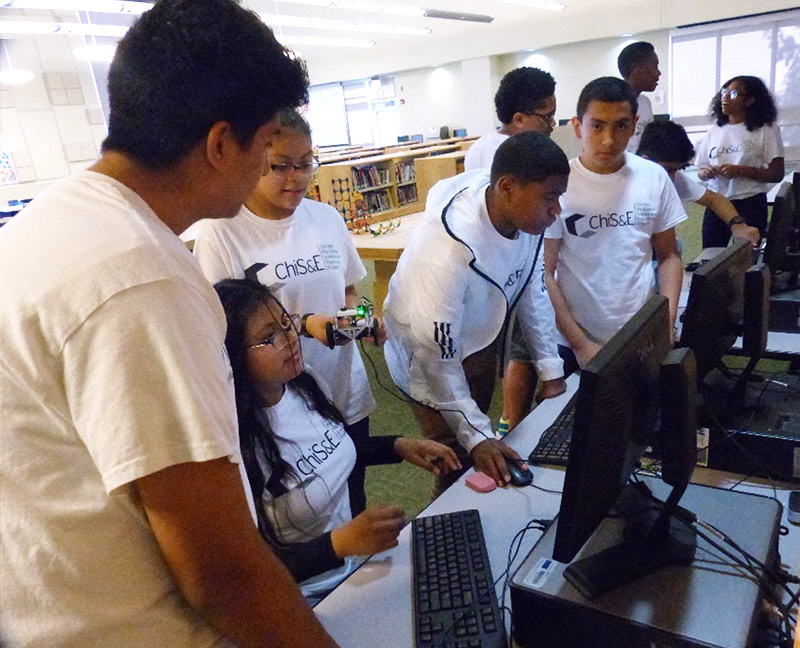 Students from the Chicago Pre-college Science and Engineering summer program work on a team project.
Project SYNCERE
The mission of Project SYNCERE (Supporting Youth's Needs with Core Engineering Research Experiments) is to prepare the minds of underrepresented students and create pathways for them to pursue careers in STEM (Science, Technology, Engineering, and Mathematics). With support from the CME Group Foundation, Project SYNCERE will expand its E-CADEMY program.
The E-CADEMY program utilizes nationally recognized curriculum to teach students how to apply engineering skills to identify problems, create unique solutions, and lead their own learning experience. Over the course of 32-weeks during the school year, students work both in teams and individually to develop the skills and knowledge required for success at the post-secondary level.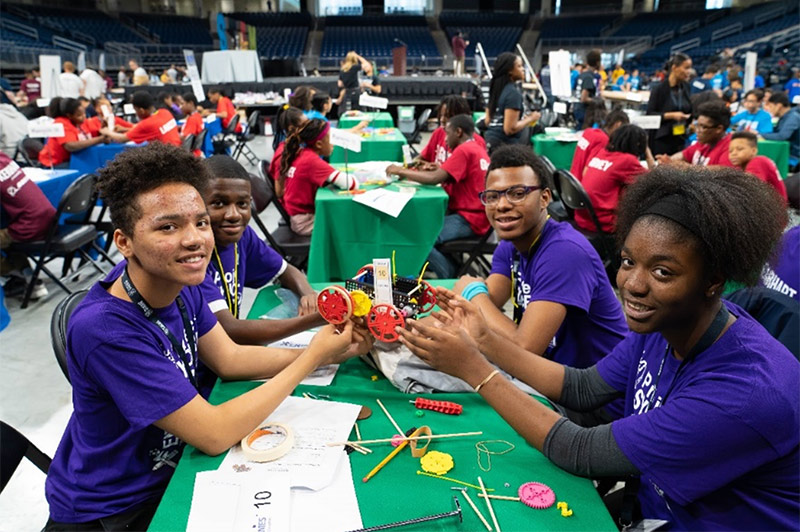 Students showcasing their electric car at the 2019 ENpowered Games!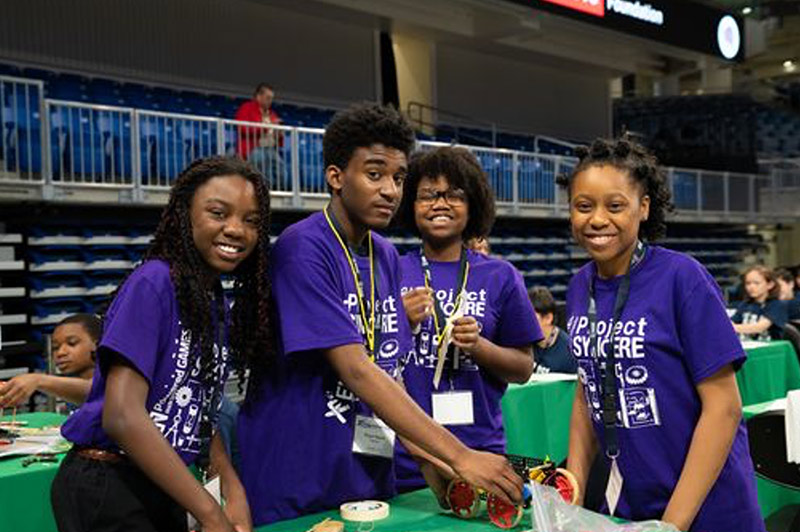 Students showcasing their electric car at the 2019 ENpowered Games!