Congratulations to Our 2019 Early Math Grantees
CME Group Foundation launched its Early Math Education Initiative in 2009 to help young children from low-income Illinois communities become proficient in math at the appropriate grade or developmental level. Over the next two school years, we're providing $1.88 million in early math grants. With these new grants, The Foundation's investment totals $10.8 million toward:
Professional development for teachers of young children
Family engagement in the math learning of young children
Influencing early childhood mathematics policies
Early childhood teacher preparation in mathematics
Innovation Meets Education
2018 marked the 10th anniversary of CME Group Foundation. To celebrate, we hosted a luncheon and program with education author Ted Dintersmith.
Cradle to Career Education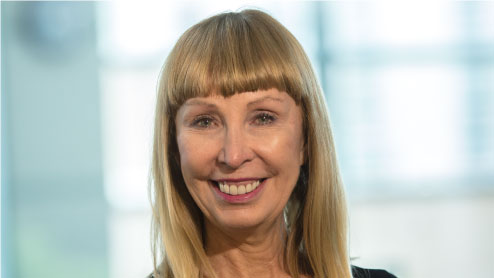 Greg Winterton of AlphaWeek talked to CME Group Foundation Executive Director, Kassie Davis about how the Foundation started and where we go from here. Read the full profile at AlphaWeek.
Arne Duncan OpenMarkets Interview
Arne Duncan grew up around education. His mother ran a successful after school program on Chicago's South Side, where Duncan volunteered throughout his youth, an experience he calls "absolutely formative."
He would go on to lead one of the country's largest school districts as head of Chicago Public Schools before becoming U.S. Secretary of Education under President Obama. When he left that post in 2015, the U.S. was experiencing record-high graduation rates and record-low dropout rates among high school students.
In his book, How Schools Work: An Inside Account of Failure and Success From One of the Nation's Longest-Serving Secretaries of Education, Duncan writes about his career spent implementing school reforms, which have at times been controversial, and how his view that all students, regardless of race or socioeconomic background deserve a high quality education. It is a moral and economic challenge that still faces the United States, he says.
The stakes for our country's economy are inextricably linked to high quality education for all, in order to have the best educated workforce on the globe.
Arne Duncan
CME Group Foundation
OpenMarkets, CME Group's online magazine, spoke with Duncan following a recent meeting with CME Group Foundation trustees.