CME Group Foundation: From Cradle to Career
Making a difference in education
CME Group Foundation strives to empower future generations through education, equipping today's students to meet tomorrow's challenges.
2017 Impact by the Numbers
$5 million total giving


Higher Education


K-12 computer sience and personalized learning

Early math education initiative


Research
2017 Awards

Award for High-Impact Philanthropy
Northern Illinois University Foundation

2017 Caritas Award
Loyola University Chicago
Champion Award
LEAP Innovations
2017 Impact
Early childhood teachers received specialized training in math
of those teachers improved their teaching practice
children taught by those teachers
CPS high-performing principals, up from 150 in 2016
low income and minority students receiving college scholarships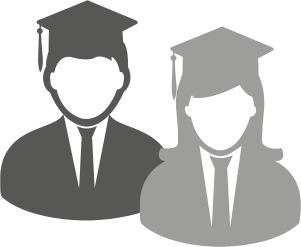 CPS becomes 1st major urban school district to make computer science a graduation requirement through the Computer Science 4 All initiative
In November 2017, the CME Group Foundation and the NIU Alumni Association hosted a luncheon honoring 13 NIU students from the CME Group Foundation Scholars program. The program provides scholarship support for two yearsvto students from under-represented minorities that are interested in pursuing careers in the financial industry. The students dined with CME Group's NIU alumni employees, toured the Global Command Center, received career advice and learned about CME Group's summer internship program.
"This scholarship has honestly changed my life. Being a first-generation immigrant, I did not know how I was going to go to college with a limited income," said Sergio Pedroza, one of the CME Group Foundation Scholars. "It was an eye-opening experience to go inside the CME Group building and be able to have conversations with their employees. I learned what it takes to work there and I hope that my qualifications allow me to work as an intern for CME Group this summer."
Shortly after the luncheon, the CME Group Foundation learned it was being honored with the High Impact Philanthropy Award from NIU Foundation. The CME Group Foundation Scholars program was what sparked
this recognition. Catherine Squires, Vice President of University Advancement and President and CEO of the NIU Foundation, said CME Group Foundation's example "provides an inspiration for other funders and foundations to determine how best they too can make a difference in helping students become a part of their future workforce." She went on to add, "CME's philanthropy is a model for how corporate philanthropy promotes and student career success,"
"As the price of college increases, putting it out of the reach of many students, we thought this would be the best use of our resources," explained Kassie Davis, Director of the CME Group Foundation. "We also want to include as many CME Group Foundation scholars in CME Group's summer intern program as are interested. Having real world experience at an industry leader will make these scholars even more valuable as they begin their careers."
For more details on the CME Group Foundation Scholars program and to hear from additional students benefiting from this scholarship, click here.
Celebrating 10 Years of Early Math Collaboration
By Jennifer McCray
Dear Early Math Collaborators,
I'm writing today to say thank you.
Because of you, the Early Math Collaborative has been around for 10 years now. We have grown from a group of 5 educators providing professional development to approximately 50 Chicago Public Schools teachers to a 24-person team of program developers, researchers, coaches, and coordinators, working across the United States and in several other countries, improving math teaching and learning for more than 500 teachers at any given time.
Because of you, we have published a widely-used book for teachers on early mathematics, created and shared new research tools that help us understand and describe effective teaching, and developed innovative ways of providing effective professional development and coaching. We have held two international symposia and hosted the first biennial Promising Math conference. We have mentored 7 master's degree students and 4 doctoral dissertations have been written based on data we have collected. Our website is flush with video and written content about excellent early math teaching and learning, and we have over 2300 subscribers to our online
CPS is Leading the Nation's Schools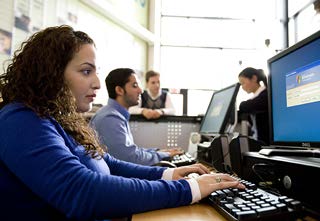 By Kassie Davis
At CME Group Foundation, we're committed to helping students succeed in math and computer science in school, and to ensuring that future generations are equipped to tackle the challenges of tomorrow's global economy. That's no simple task. And while there are many factors that contribute to childhood success in schools?, the impact principals make on students' lives continue to affect them into early adulthood.
In Chicago, this impact is undeniable. In fact, research on Chicago schools tells us that elementary schools with strong leaders are seven times more likely to improve in reading scores? and four times more likely to improve in math scores?. Both of these are critical to success in college and career. That's why CME Group Foundation believes it is vital for Chicago students to have access to top-notch principals and educators.
Hear From Our Grantees
CME Group Foundation's investment was a critical signal to the Chicago community and the national foundation community that something special and unique was happening in Chicago.
Phyllis Lockett
Chief Executive Officer
LEAP Innovations
What we're looking forward to
Corporate Citizenship Award
We're honored to be receiving the Corporate Citizenship Award in April at the Christopher House 28th Annual Benefit.