CME Group Foundation Announces New Computer Science Grantees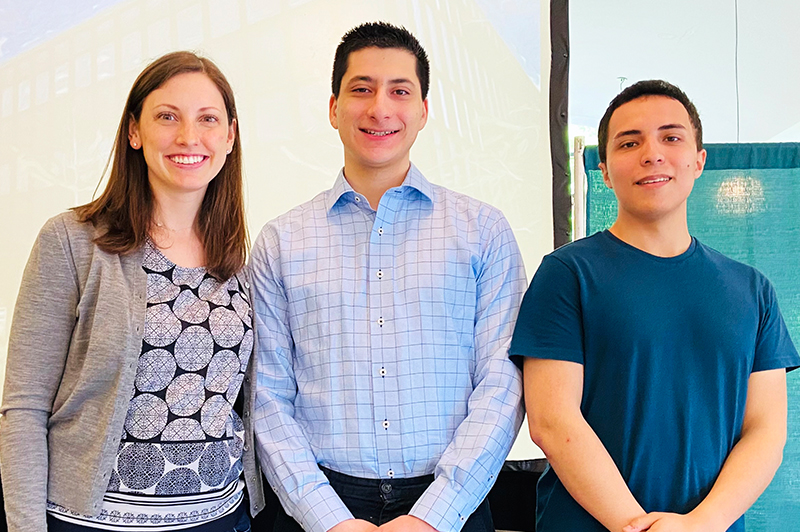 Caption: Eva Giglio is joined by two students at the Chicago Public Schools and Chicago Learning Exchange All-City Spring Robotics Showcase on May 14.
Since 2015, CME Group Foundation has given $4.3 million in computer science grants to organizations providing in-school and out-of-school time programs, as well as research and data analysis. This year, CME Group Foundation provided $805,000 to 22 computer science (CS) grantees!
CME Group Foundation is the largest private funder of Chicago Public Schools' (CPS) Computer Science 4 All (CS4All) initiative. Thanks to Foundation support, the CPS Office of Computer Science has expanded its elementary CS curriculum, prepared high schools to offer introductory CS classes, and increased the number of high schools with intermediate and advanced CS classes. A new pilot program will prepare CPS eighth graders to take advanced CS classes in high school.
There is no greater pathway to realizing educational equity for our students than to ensure all students, regardless of which school they attend, have access to the courses they need for tomorrow's jobs,
Eva Giglio
Executive Director of CME Group Foundation
In the 2020-21 school year, CME Group Foundation invested $600,000 in 18 grantees. Over 2,068 students were served in out-of-school time programming — 50% of these students identified as Black/African American and 29% Hispanic/Latinx. Additionally, 227 computer science teachers in 88 Chicago Public Schools received professional development, as did 3,352 educators through Foundation grantee Computer Science Teachers Association's conference and programming.
For the upcoming 2022-23 school year, CME Group Foundation will be providing CS grants to:
After School Matters
Boy Scouts of America
Chicago Learning Exchange
Chicago Pre-college Science & Engineering
Chicago Youth Centers
Children First Fund of Chicago Public Schools Foundation
Code Nation
Discovery Partners Institute at University of Illinois
Distinctive Schools
Field Museum
Illinois Science and Technology Institute
Network for Teaching Entrepreneurship
Project Exploration
Project SYNCERE
Teachers Supporting Teachers
Union League Boys & Girls Clubs
Universidad Popular
YMCA of Metropolitan Chicago
We congratulate all our CS grantees for their efforts on behalf of Chicago's students.