CME Group Foundation Grantee Impact – 2018-2019 School Year
We're pleased to share a summary of the terrific work of our Early Childhood and K-12 Education grantees from the most recently completed school year. Take a look at their accomplishments on our dashboards.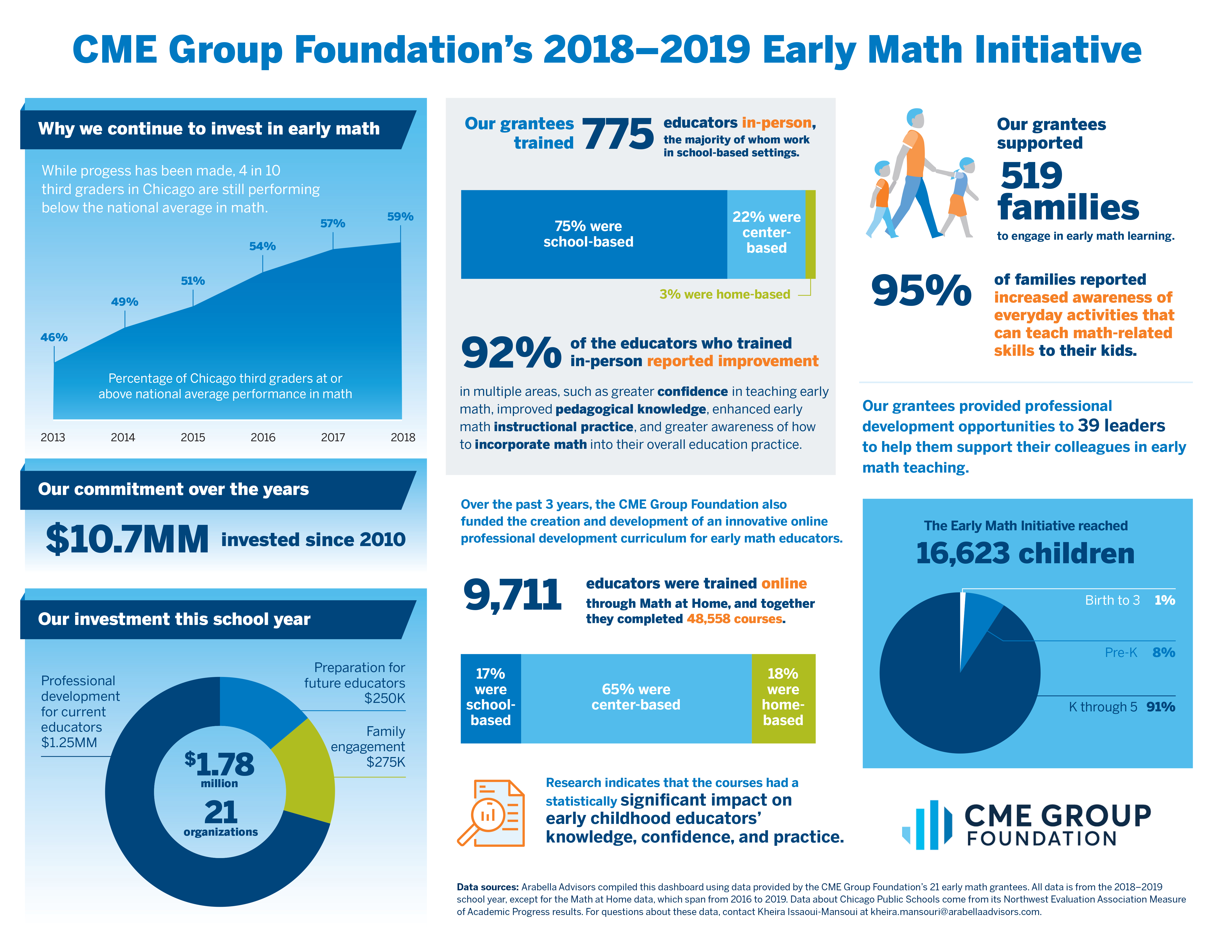 CME Group Foundation Scholars Program 2020 – applications open soon
Launched in 2019, CME Group Foundation Scholars awarded nearly $500,000 to 25 sophomores, juniors and seniors coming from a variety of finance and technology majors for the 2019-2020 school year. These students are under-represented minorities attending seven partner universities, and are interested in careers in financial services. The Foundation welcomed the Scholars to CME Group in August 2019 to learn about the industry, the company and summer internship opportunities. Meet a few of the current Scholars here:
The Foundation looks forward to renewing the scholarships of those students who are continuing on for the 2020-2021 school year and adding 15 new Scholars to the program. Applications open February 7.
Congratulations to our 4th Quarter 2019 grantees
College and Career Success
Better Future Forward – $25,000 to support general operations
Empower Illinois – $25,000 to support The Future of Illinois project
Scholarship America – $700,000 to support CME Group Foundation Scholars 2020-2021
UChicago Network for College Success – $25,000 to support Postsecondary Access and Success
K-12 Education
Christopher House – $25,000 to support Computer Science Initiatives
George W. Bush Foundation – $300,000 over three years to support the School Leadership Initiative
Greenwood Project – $25,000 to support the High School Financial Institute
McCormick Foundation, fiscal agent for EducationFirst– $25,000 to support ISBE Strategic Planning
Early Childhood Education
TeachPlus – $50,000 over two years to support Illinois Early Childhood Education Innovation
Grantee Ulster University, Belfast celebrates CME Group Foundation Scholars
Ulster University Business School has marked the third year of a unique 'Developing Financial Engineering Pipeline' project which has been made possible by funding from CME Group Foundation. Scholarships were provided in 2018 to four graduates after a rigorous selection process with an additional six granted in 2019. The Scholarship winners are completing masters programs in either Global Investment Management or Data Science. Senior Lecturer Michael Pogue explains, "Ulster University Business School has received invaluable input and engagement from CME Group since it established in Belfast in 2012. In parallel, the CME Group Foundation has enabled this new cross faculty Financial Engineering Initiative targeting the immediate and pipeline skills requirements for expertise in the rapidly growing Fintech sector across Northern Ireland. In essence, funding has introduced highly skilled graduates from non-financial engineering disciples to careers in financial services." Scholarship winners were presented with certificates to mark their achievement by Joanne Ferguson, Technical Business Manager, CME Group at a ceremony hosted by Ulster University on December 13, 2019.
Michael Pogue (UUBS) with Laura McElwee (Scholar) and Joanne Ferguson (CME Group Belfast) Ulster U scholars 1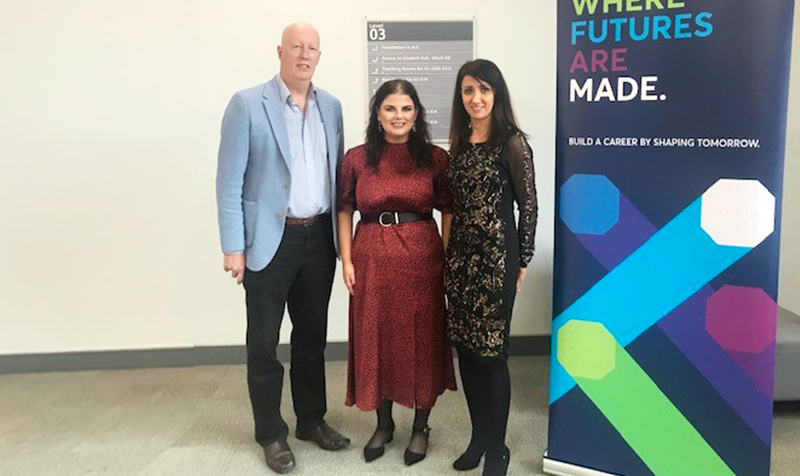 Laura McElwee (Scholar), Karen Delgado (UU) and Joanne Ferguson (CME Group Belfast) Ulster U scholars 2