Congratulations to our newest CME Group Foundation scholars!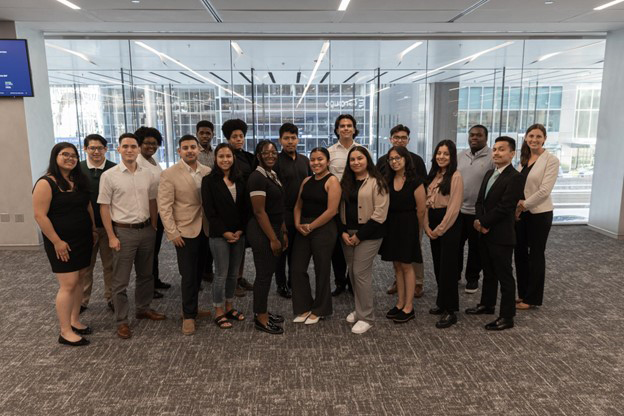 In August, CME Group Foundation announced that 18 rising Black and Latinx students majoring in finance, technology, and related fields at 11 partner colleges and universities in Illinois have each been awarded $20,000 in scholarships to further their education. With this addition, CME Group Foundation is currently providing scholarships to 33 college students for the 2023-24 academic year.
While many scholarship programs are aimed at helping freshmen start college, the CME Group Foundation Scholarship Program works to ensure that sophomores, juniors, and seniors can finish their four-year degrees. Winners can reapply for up to three years of support, for a total of $60,000 in financial assistance. Since its 2019 launch, this program has awarded more than $3.1 million in scholarships to 87 talented college students.
"CME Group Foundation is committed to providing financial assistance and career development opportunities for our students, who will no doubt serve as future leaders in the workforce," said Terry Duffy, CME Group Chairman and Chief Executive Officer and Vice Chairman of CME Group Foundation. "Throughout the years, students involved in our scholarship program have been able to earn college degrees debt-free, as they learn about exciting careers at CME Group and other leading organizations."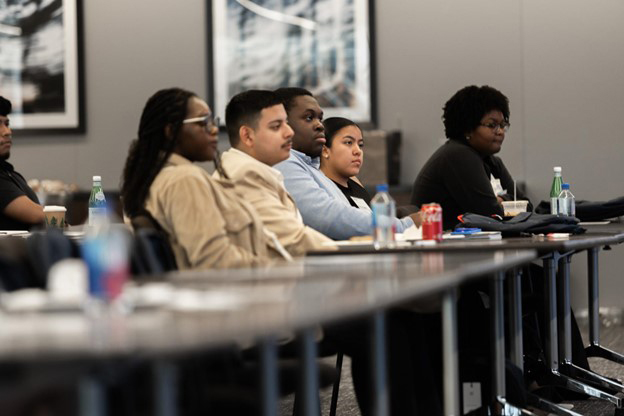 "UIC takes great pride in the recognition earned by our students, who represent half of the 2023 CME Group Foundation Scholars cohort," said University of Illinois Chicago Chancellor Marie Lynn Miranda. "The CME Group Foundation is a wonderful university partner, and its scholars program clearly aligns with UIC's mission to provide the broadest possible access to higher education and opportunities for growth outside of the classroom. This is an empowering opportunity for Black and Latinx students as they explore and prepare for potential finance and technology careers."
On August 15, CME Group Foundation also hosted a Day of Recognition and Market Education on the financial services industry during which students met with CME Group executives, discussed college to career pathways with employees, and learned more about internship and career opportunities available at CME Group.
This year's new recipients of the CME Group Foundation Scholarship include:
Nube Aguilar, University of Illinois Chicago
Mya Bragg, DePaul University
Rakayla Campbell, Loyola University Chicago
Camila Crespo, Stevens Institute of Technology
Ebuka Egbunam, University of Illinois Urbana-Champaign
Moses Garcia, University of Illinois Chicago
Leslie Gonzalez, Northern Illinois University
Michael Gonzalez, University of Illinois Chicago
William Ileka, DePaul University
Nataly Jimenez-Cruz, Stevens Institute of Technology
Michael King, University of Illinois Chicago
Daniel Martinez, University of Illinois Chicago
Jari De Jesus Mejia, University of Illinois Chicago
Brianna Negron, University of Illinois Chicago
Sandra Opakunle, Loyola University Chicago
Natalie Ramirez, University of Illinois Chicago
Joshua Sanchez, University of Illinois Chicago
Emmanuel Thompson, University of Illinois Chicago
Scholarship partner colleges and universities include:
DePaul University
Illinois Institute of Technology
Loyola University Chicago
National Louis University
Northern Illinois University
Southern Illinois University Carbondale
Stevens Institute of Technology
St. Xavier University
University of Illinois Chicago
University of Illinois Urbana-Champaign
Wilbur Wright College