Teaching the Teacher
CME Group Foundation is the largest private funder of Chicago Public School's Computer Science 4 All (CS4All) program, an initiative to make computer science a core curriculum in Chicago Public Schools. CPS is the only major metropolitan school district in the country to require computer science coursework for graduation, beginning with the class of 2020. In addition to funding the program, CME Group offered a CPS teacher the opportunity to learn about technology through an externship this summer.
Bradley Gill spent about a month at CME Group learnings the ins and outs of what a real-world career in technology looks like. Bradley has been a Computer Science teacher at Curie High School in southwest Chicago since 2012 and will be transitioning to Resident Principal at Phoenix Military Academy in the fall. "As an educator, I couldn't speak to what technology companies are really like and what skills are really required, but thanks to the conversations I had with professionals at CME Group, I can give students authentic advice on what skills are truly required to be successful in a corporate environment," explained Bradley.
"Two years ago, we asked CS4All leadership what else CME Group Foundation could do to be helpful to their students. One of their requests was to expose Computer Science teachers to technology in the real world so they could communicate those opportunities to their students," said Kassie Davis, CME Group Foundation Executive Director. "We're grateful to our partners on the Technology team for welcoming Brad this summer."
Bradley's externship included three areas of focus. He gained a better understanding of how CME Group approaches university engagement, intern assessment and intern project development. Then he got an overview of CME Group's information security department. Lastly, he learned about general tech like cloud computing, data science and distributed ledger.
"I wanted to gain a better understanding of what CME Group does day-to-day and what professional and technical skills students should be exposed to. I want them to be successful working for a company that uses computer science," explained Bradley. "I learned something new and applicable with every meeting that took place."
Prior to his externship, Bradley was familiar with CME Group but unaware of its role as a technology company. "After being exposed to all the layers of technology at CME Group, I now understand that it is more than a financial exchange," he added.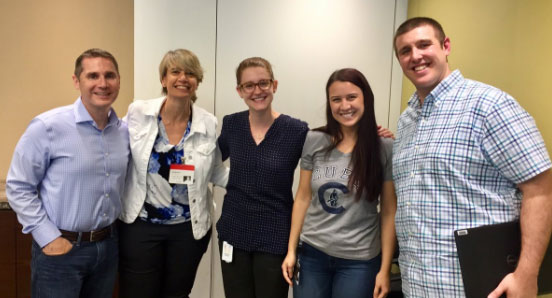 Left to Right: Ryan Libel, CME Group Technology Division; Lucia Detorri, Executive Director of Computer Science 4 All; Madeleine Boesche, CME Group Technology Division; Julia Rodila, CME Technology Division; Bradley Gill, Resident Principal at Phoenix Military Academy
Teaching Swap
Part of CME Group Foundation's mission is to prepare K-12 students for success in college and careers through computer science education. This means that teachers and school leaders also need to be prepared and equipped to provide the right training and education to these students. That's why the Foundation provided a two-year grant to Queens University in Belfast to provide professional development for secondary school teachers in computer science. This led to the idea of a teacher swap!
"A teacher exchange seemed like a natural next step so that Chicago Public School (CPS) and Belfast teachers and leaders could learn from each other," explained Kassie Davis, CME Group Foundation Executive Director.
In June, Lucia Dettori, Executive Director of Computer Science 4 All and Valerie Curry, CPS high school computer science teacher and Exploring Computer Science professional development facilitator, packed their bags and headed to Belfast. While there, they were able to observe and participate in professional development, visit schools, meet with teachers, administrators and students to understand their experiences, and meet with University professors to tour their facilities and understand their involvement in the K-12 computer science world.
"It was fantastic to be able to have a real dialogue with our Belfast colleagues about the struggles and successes we have experienced on different sides of the Atlantic in fulfilling our common vision of helping all school children develop critical computational thinking skills and discover the exciting field of computer science," added Lucia. "By facilitating this kind of exchange, CME Group Foundation is showing its commitment to a global solution to this very important challenge."
When asked how she would describe her Belfast visit, Valerie said, "Enlightening, exciting and invaluable! I learned so much about the educational system in Northern Ireland. I'm looking forward to future partnerships in computer science education."
Part two of the exchange took place in August when Angela Allen, Assistant Director of Education at Queens University Computer Science Department, and Ruth Foster, Head of Computing at Wallace High School in Lisburn, had the chance to visit Chicago. Angela and Ruth had a whirlwind two days in the windy city where they visited DePaul University, CME Group, Lane Tech high school, LEAP Innovations, Google and even squeezed in a river cruise to take in Chicago architecture.
"Visiting companies like CME Group and Google was invaluable because it provided me with experience from the workplace that I can share with my students as they prepare for future careers," said Ruth.
"It was beneficial and reassuring to hear stories from teachers now teaching computer science for the first time, as the correlation to teachers in Northern Ireland is so similar but highlights the passion for the subject," said Angela. "The commitment from university professors, company staff, school teachers and administrators is inspiring."
Ruth added, "I am so thankful to CME Group Foundation for providing this unprecedented opportunity. In the next academic year, I look forward to connecting our students at Wallace High with those at Lane Tech High to enrich educational provision in the preparation of our young people for a shared future in our global economy."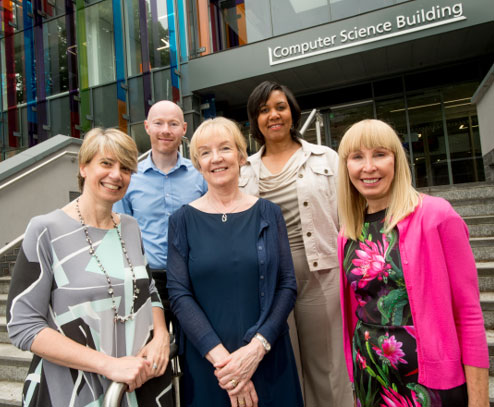 Front Row: Lucia Detorri, CPS Executive Director, Office of Computer Science; Norma Sinte, Director of Development and Alumni Relations, DARO; Kassie Davis, Executive Director CME Group Foundation
Left to Right: Philip Hanna, Senior Lecturer (Education), Project Lead Teaching Training and Code Camps; Valerie Curry, CPS High School Computer Science Teacher & Exploring Computer Science Professional Development Facilitator
Chicago's One-Stop Shop for Youth Computer Science Opportunities
CME Group Foundation is funding a new initiative developed by Chicago City of Learning (CCOL), an organization that combines youth learning opportunities with potential career interests. CCOL now has an interactive map for all computer science-related, out-of-school opportunities. The map shows where children and young adults can find coding camps, robotics clubs, online challenges and more. There are currently more than 150 opportunities provided by over 30 different organizations, making this a one-stop shop for kids and their parents to discover innovative, affordable and accessible opportunities.
"This map is an integral part of understanding how the city is supporting all youth in developing critical new computer literacies," said Kassie Davis, Executive Director of CME Group Foundation. "The computer science map complements our investment in Chicago Public School's Computer Science for All initiative by enhancing opportunities for children and young adults to connect to computer science education both inside and outside of the classroom."
In addition to helping youth get connected, the map shows the computer science learning landscape, providing valuable data to the city, schools and communities. It will help to indicate where computer science learning is abundantly available, as well as which zip codes in the city lack such programs.
"We hope that this effort will make it easier for students, caring adults, schools, and communities to see and tap into existing learning opportunities," said Sybil Madison Boyd, Ph.D., Director of Chicago City of Learning and Research Associate at the Northwestern University School of Education and Social Policy. "Even more exciting, though, is our ability to start identifying natural pathways that youth can pursue to develop skills and follow their passions in specific areas of computer science."
Welcome Trustees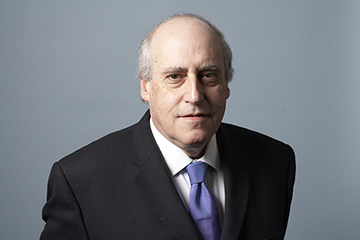 Daniel R. Glickman

Vice Chairman
Mr. Glickman serves as Vice Chairman of CME Group Foundation. He has also served as a member of CME Group's Board of Directors since 2001, including serving as Lead Director from August 2014 through August 2017. Mr. Glickman currently serves as Executive Director of the Aspen Institute's Congressional Program and as Vice President of the Aspen Institute. He also has served as a Senior Fellow for the Bipartisan Policy Center since 2010. From 2004 to 2010, Mr. Glickman served as Chairman and CEO of the Motion Picture Association of America, Inc. and previously served as Director of the Institute of Politics at Harvard University's John F. Kennedy School of Government from 2002 to 2004. From 2001 to 2004, he served as Senior Advisor in the law firm of Akin, Gump, Strauss, Hauer & Feld. He served as U.S. Secretary of Agriculture from 1995 through 2001 and as a member of the U.S. Congress, representing a district in Kansas, from 1977 through 1995. Mr. Glickman serves as chair of the International Advisory Board of APCO Worldwide, a global public relations firm, and as co-chair of the global agriculture and development initiative of the Chicago Council on Global Affairs. He also serves on a number of non-profit advisory boards with a focus on agriculture and food supply.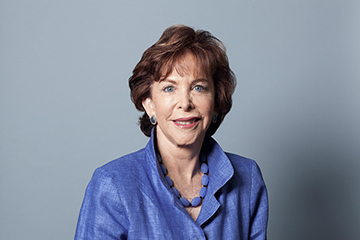 Terry Savage

Vice Chairman
Ms. Savage serves as Vice Chairman of CME Group Foundation. She has also served as a member of CME Group's Board of Directors since 2003. Ms. Savage is a nationally-syndicated financial columnist and author and President of Terry Savage Productions, Ltd., which provides speeches, columns and videos on personal finance for corporate and association meetings, publications and national television programs and networks. She is a Registered Investment Advisor and Commodity Trading Advisor. She was a member of CME from 1975 to 1980.