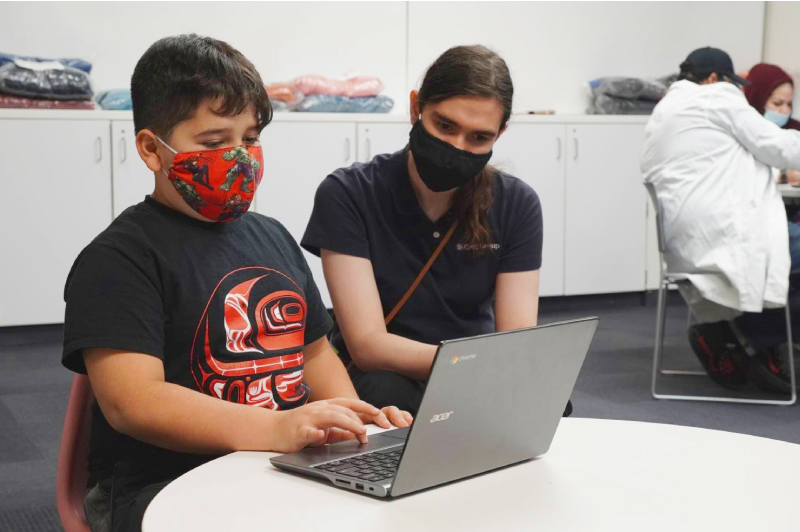 CSEd Week 2021: Highlights from CME Group Foundation Computer Science Grantees
In December, CME Group Foundation grantees in Computer Science took part in CSEd Week, an annual call to action to inspire K-12 students to learn computer science, advocate for equity in the field and champion the contributions of students, teachers and partners. Grantee events included:
Chicago Learning Exchange (CLX)
Sara Neiman of TechGirlz visited CLX, presenting on free curriculums and programs that empower young girls and encourage them to pursue computer science careers.
CLX worked with the Back of the Yards and Legler Regional branches of the Chicago Public Library to deliver the Code Your Hero curriculum, developed by Google for Education. CME Group employees volunteered at these events to bring field experience to the room.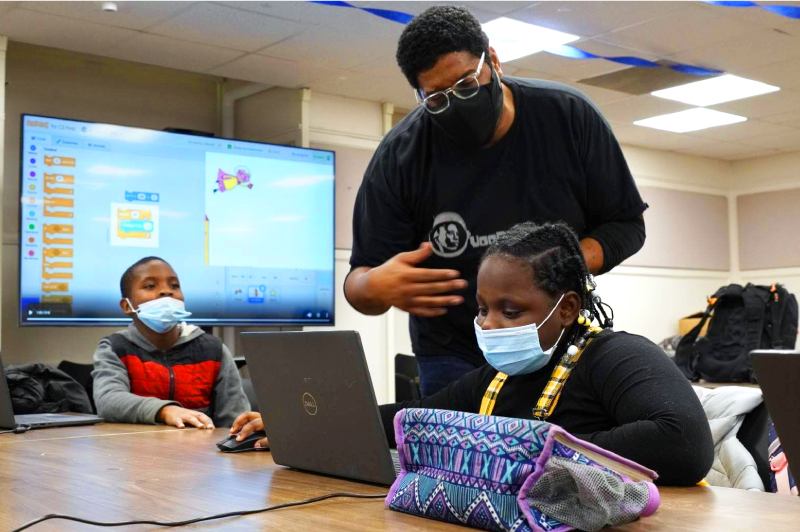 ChickTech
Students participated in the CSEdWeek Poem Art Hour of Code on December 7, learning how to build a poem-generating program to recite different versions of a poem they wrote.
ChickTech hosted a Video Game Design with Phaser Workshop, which guided students through HTML and Javascript in order to design their own platform video games.
ChickTech brought students together virtually for some holiday fun before winter break. Students participated in STEM and Disney-themed "Kahoot!" games and gift cards were awarded to the top performers.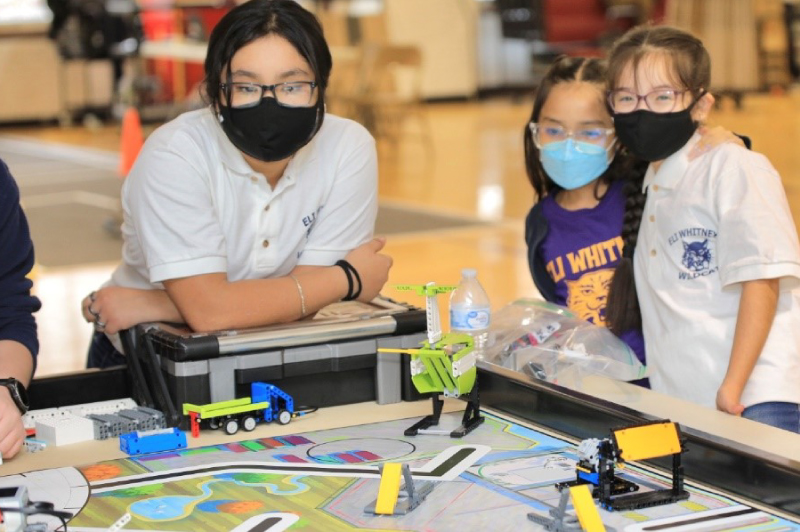 "CME Foundation has made it possible to expand our robotics program to 20 elementary schools in the last 2 years. Our goal is to make CPS a robotics powerhouse. These Eli Whitney girls are the future of robotics."
Chicago Public Schools
CPS alumni working in tech hosted a lunchtime panel entitled "How Do You Become a Computer Scientist?" for high school students, moderated by Chicago "Googler" Britton Piccolini. Watch a video replay of the panel here.
Students from over 25 CPS elementary schools participated in Lego Robotics competitions at Lindblom and Michele Clark High Schools.
CPS hosted evening panel discussions for parents in English and Spanish to highlight computer science opportunities for middle and high school students, with guests from Google, Discovery Partners Institute, City Colleges of Chicago and Northeastern Illinois University.
Computer Science Teachers Association (CSTA)
CSTA launched a new website for CSEdWeek to improve the user experience for teachers, students and families that generated over 167,000 views. The website's Teach #CSEverywhere page featured 12 computer science heroes and received 102,000 page views over 45 days.
The organization also created a video to celebrate the hard work of computer science teachers during CSEdWeek.