Foundation Announcements for the First Quarter
We Are Now on Twitter
Follow us at @CMEFoundation for all the latest news and resources from the Foundation. Use #CMEImpact in your tweets or tag our handle to let us know of the great work you're doing so we can help promote it.
Share Your News with Us
Do you have an upcoming event or work that you would like featured in the newsletter? Reach out to Lauren Whalen (lauren.whalen@cmegroup.com) with the details and timeline.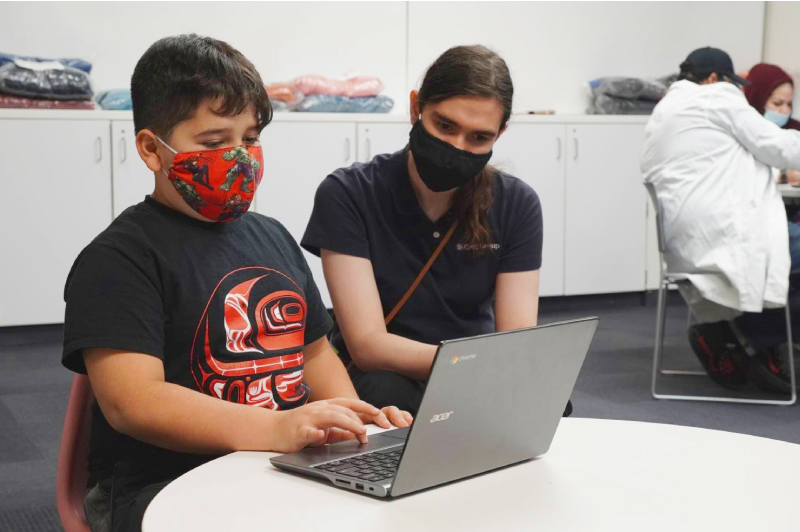 CSEd Week 2021: Highlights from CME Group Foundation Computer Science Grantees
In December, CME Group Foundation grantees in Computer Science took part in CSEd Week, an annual call to action to inspire K-12 students to learn computer science, advocate for equity in the field and champion the contributions of students, teachers and partners.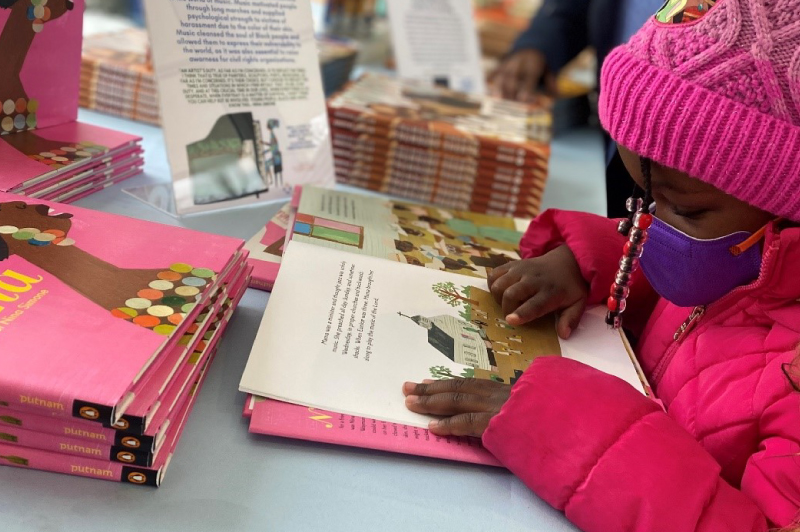 Black History Month: How Foundation Grantees Celebrated This Year
Organizations all across Chicago honored and celebrated Black History Month during February. From the roundtable on "Navigating as Black Faces in White Places and High Places" to literacy table pop ups with featured Black authors, the work of three grantees of CME Group Foundation is highlighted here.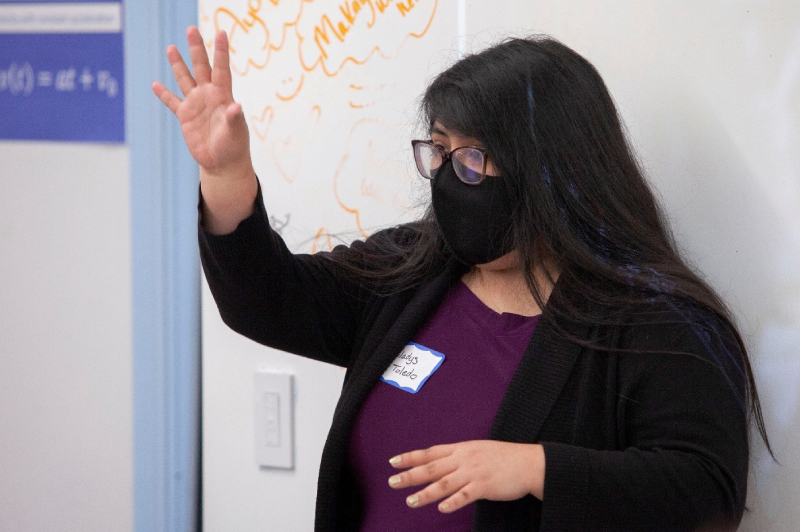 CME Group Foundation Celebrates Women in Science for Women's History Month
Gladys Toledo-Rodriguez is an ambitious, goal-oriented senior at Illinois Institute of Technology where she majors in Computer Science. She is also a CME Group Foundation Scholar, a group of students who identify as Black or Latinx who are studying fields like Computer Science, finance, and more who receive up to $20,000 per year in scholarship dollars for college from the CME Group Foundation. Gladys has roots in Chicago – she grew up here and graduated from Lane Tech College Prep.
When she's not in classes, Gladys is a Teaching Assistant for Intro to Computer Science, Object-Oriented Programming, Data Structures and Algorithms, and Interprofessional Projects. She also leads the Association for Computing Machinery Women and the Google Developer Student Clubs.
In these photos, she is speaking to high school students at Intrinsic High School in Chicago, who are mentored by CME Group women employees in finance and technology, about pursuing a degree in Computer Science.
"I'm involved in organizations outside of just my classwork because it lets me be part of supportive communities. As a woman in computer science, I might have only one other female in the class. Being part of organizations lets me meet people who believe in my abilities and lets me meet more women who are also pursuing the same degree as me."
When she graduates this fall, Gladys is looking to enter the field of software engineering. Better make room, Chicago- we can't wait to see what Gladys does next.
After I graduate, I'm most excited about using my skills to make an impact on the world, no matter how small. I dream to help develop an application that can help people.
Gladys Toledo-Rodriguez
Senior Class, Illinois Institute of Technology