Ted Dintersmith Helps CME Group Foundation Celebrate 10 Years
2018 marked the 10th anniversary of CME Group Foundation. To celebrate, we hosted a luncheon and program with education author Ted Dintersmith. Ted is an entrepreneur, public education advocate and author. Each guest received a copy of Ted's book, What School Could Be. The sold-out crowd included Foundation grantees, other education funders in Chicago and Chicago Public School leaders. In the evening, we hosted a second program for Chicago Public School principals and teachers in partnership with LEAP Innovations, The Chicago Public Education Fund and Teach for America.
Ted spent a year touring more than 200 schools across all fifty states and was stunned by the innovative classrooms and schools he found across the country. In his book, he shares the common elements of the powerful learning experiences he observed and discusses the ways schools are establishing conditions that let teachers and students thrive.
"Ted's book was so insightful and well-written, I thought it should be shared with the broader Chicago education community," said Kassie Davis of CME Group Foundation. "Given the Foundation's focus on using technology to personalize learning, we thought Ted would be a perfect speaker for our anniversary event."
During the program, Ted spoke about the need to change how schools operate, especially those that serve low income communities. He explained that it is a matter of preparing the next generation for the jobs of the future, so no one is left behind.
Since the Foundation's inception in 2008, we have funded numerous programs to help advance academic progress — including nearly two million dollars to Chicago Public Schools. Other 10-year grantees include the Erikson Institute, Loyola University Chicago, Big Shoulders Fund and the Ounce of Prevention Fund.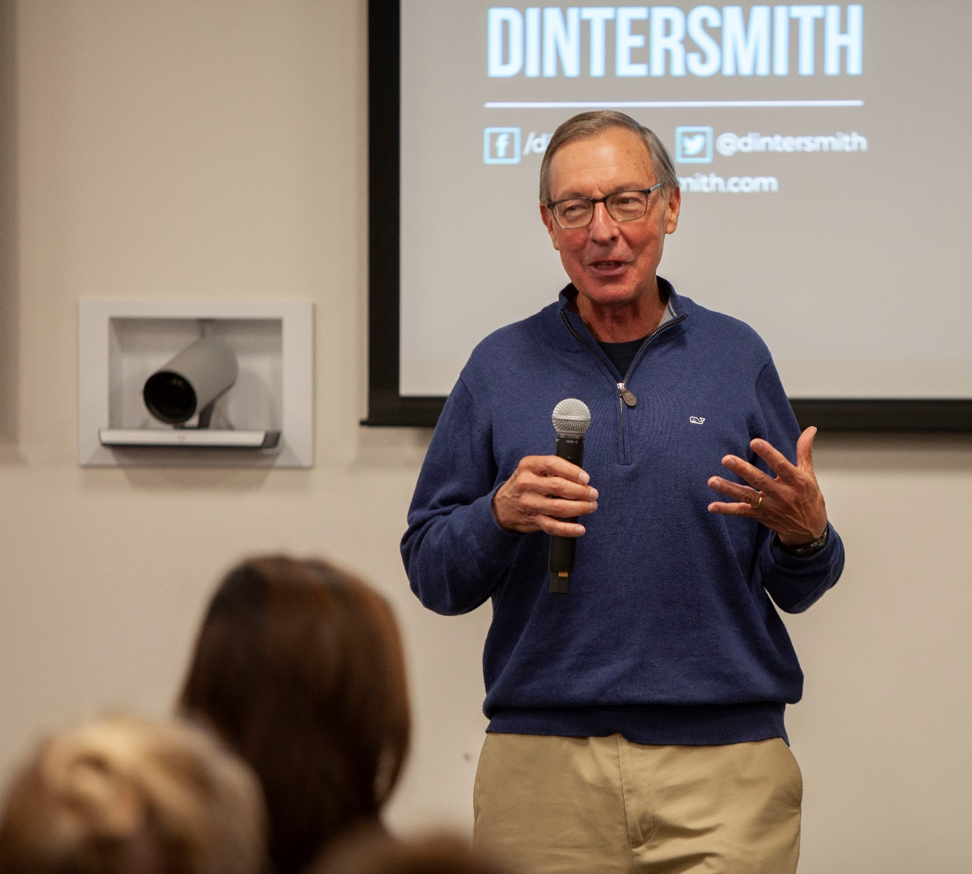 Kassie has been with CME Group Foundation since it first started. "Working with a startup, whether it's for profit or a nonprofit, is the best kind of challenge. You have the opportunity to experiment and innovate on a daily basis since you're starting from nothing," explained Kassie. "It's been a privilege to lead the Foundation for its short life, and I think we all can be proud of what we've accomplished so far."